A 4 PLAYERS

adventure of incredible proportions !!
A ROOFTOP BATTLE FOR A 6PLAYERS ADVENTURE !!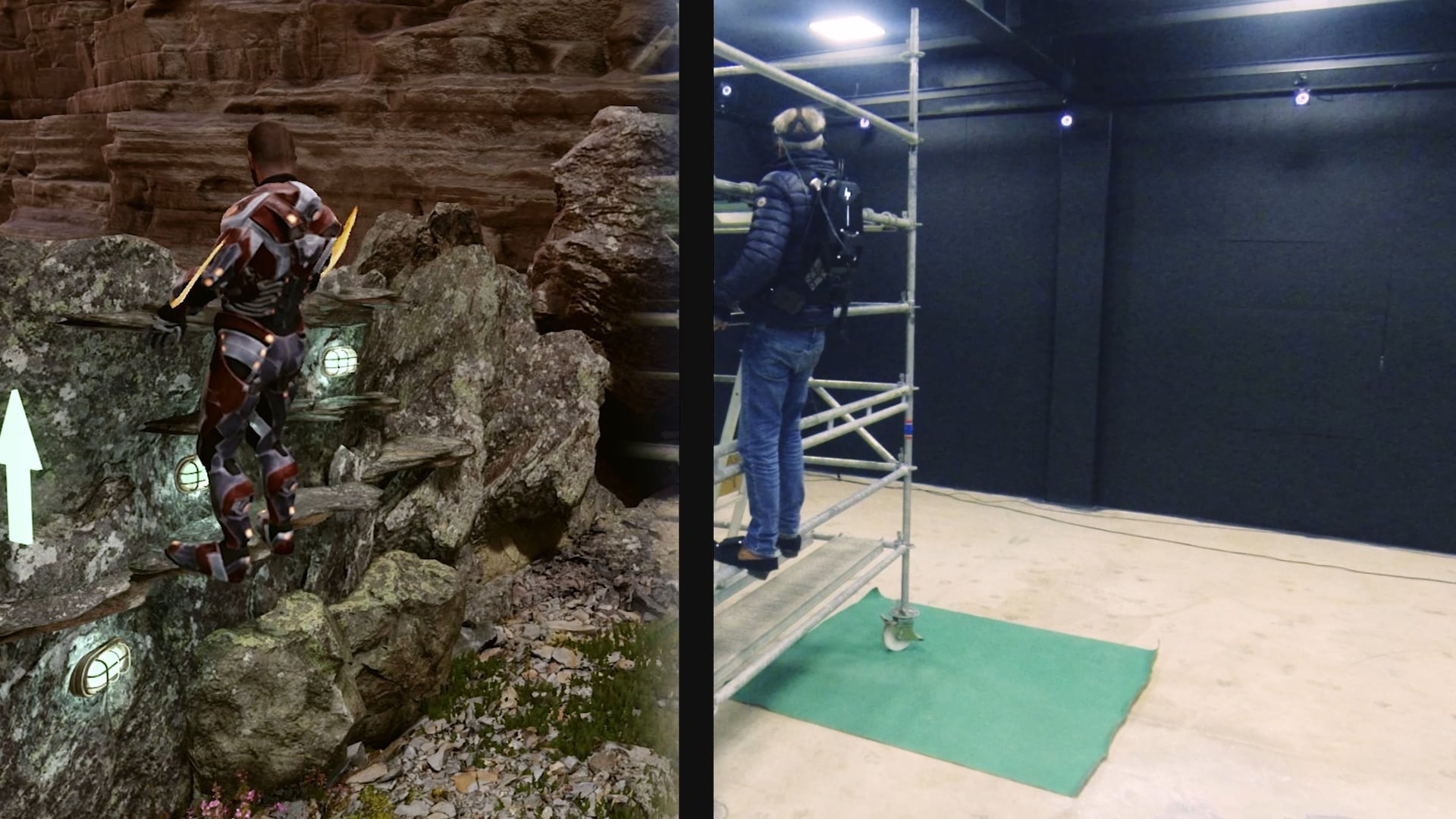 find your crew and escape !
Very first full body vr experience dec 2016 PARIS
walk the line with others at 300 meters high !
Players are able to act and to interact with virtual environment,
other characters, creatures, props...
See your hands, feet, body and choose whoever you want to be...
Feel truly involved in the video game !



All adventures are developped and produced with a mix technology gameplay between Motion Capture and VR.